Winkel van Sinkel
---
The Winkel van Sinkel is an impressive neoclassical building which, back in the 19th century, was originally Holland's first shopping arcade. Nowadays, the iconic building houses a grand café that is open from early in the morning till late at night. During the daytime, you can have coffee or a meal, and after sunset the tables are moved to the side and you will find yourself in the Nachtwinkel ('Night Shop'): a great space for dancing into the small hours. Every Saturday and every other Friday, there is a different sound and theme. From techno to minimal; from house to tech house; from soul, funk and jazz to Remember the '80s, '90s and '00s – you will find it all under one roof here.

The Tapas Basement
Underneath the …
The Winkel van Sinkel is an impressive neoclassical building which, back in the 19th century, was originally Holland's first shopping arcade. Nowadays, the iconic building houses a grand café that is open from early in the morning till late at night. During the daytime, you can have coffee or a meal, and after sunset the tables are moved to the side and you will find yourself in the Nachtwinkel ('Night Shop'): a great space for dancing into the small hours. Every Saturday and every other Friday, there is a different sound and theme. From techno to minimal; from house to tech house; from soul, funk and jazz to Remember the '80s, '90s and '00s – you will find it all under one roof here.

The Tapas Basement
Underneath the Winkel van Sinkel, in the old wharf cellars, you will find the Tapas Basement ('Tapaskelder'). You can order the tapas menu, which consists of various à la carte dishes and can be expanded to include delicious pinchos and, of course, a grand dessert. The menu includes four delicious mezze with a selection of delectable tapas for two.
Contact
Winkel van Sinkel
Oudegracht 158
3511 AZ Utrecht
Plan your route

from your location
Location
Reviews
Read the experiences of other visitors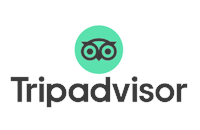 View the reviews of previous guests at this location.
View all reviews on tripadvisor