Go East, have fun
2 hour 10 minutes
(39.3 km)
Would you like to recharge in the countryside? There are plenty of options for this in Utrecht. Simply take your bicycle and enter the largest park in the province, the Utrechtse Heuvelrug National Park. Take in fabulous country estates and castles in stunning countryside and unknown places.

Five new bicycle routes connect the city and the National Park to ensure plenty of adventures. And the best thing is that you can start in the very heart of Utrecht. Routes can naturally also be taken the other way around, from the Heuvelrug to the city.

There is just so much more to explore – and ta…
Would you like to recharge in the countryside? There are plenty of options for this in Utrecht. Simply take your bicycle and enter the largest park in the province, the Utrechtse Heuvelrug National Park. Take in fabulous country estates and castles in stunning countryside and unknown places.

Five new bicycle routes connect the city and the National Park to ensure plenty of adventures. And the best thing is that you can start in the very heart of Utrecht. Routes can naturally also be taken the other way around, from the Heuvelrug to the city.

There is just so much more to explore – and taste – on the Utrechtse Heuvelrug. Escape the city bustle and explore cultural heritage and rich history in the countryside, just a 15-minute cycle away. Access the stunning countryside in no time at all and enjoy the fresh air and pure silence. Whether you prefer hillocks, wooded areas, heathland, sand drifts or riverscapes: the Utrechtse Heuvelrug National Park has it all. The extensive countryside is dotted with hundreds of castles, country estates, river meadows, culinary tastings, climbing courses, playgrounds and other adventures for you to recharge during your holiday and within cycling distance from your address.


Go East, have fun 
Explore life in the country with your children!
The extremely family-friendly bicycle route around Zeist takes in the Boswerf, Blik & Burgers playground & restaurant, Schaapskooi Heidestein sheep fold and the Hertenkamp deerpark. Enjoy nearby country life with your children.
Sights on this route
Starting point: Ledig Erf (knooppunt 38)
Utrecht
38
41
44
87
86
85
82
Visitor Centre De Boswerf
De Boswerf is a magnificent green location in the middle of the Zeisterbos, one of the oldest wooded areas of the Utrechtse Heuvelrug ridge. Children can enjoy themselves in the wonderful play forest and all kinds of activities are held for every age.
Visitor Centre De Boswerf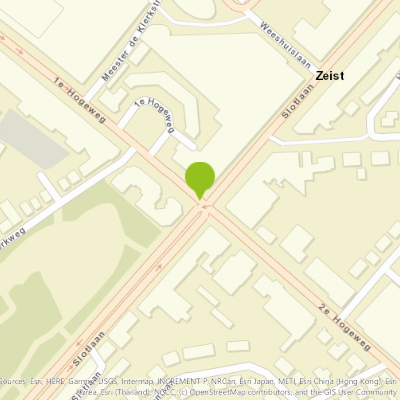 Bijzondere Taarten Fabriek
In short, these homemade cakes come highly recommended. Visit our 'Bijzondere Fabriek' or have our delicacies delivered to your home or office.
84
10
83
01
TOP Beauforthuis
You can easily explore the area on foot or by bike from the Toeristisch Overstappunt (TOP; Tourist Transfer Point) Beauforthuis in Austerlitz.
TOP Beauforthuis
Heidestein Estate
The Heidestein estate is a lovely location. A herd moorland sheep grazes the meadows among the old pine forests. This is what the Utrechtse Heuvelrug looked like 100 years ago.
Schaapskooi Heidestein
The old deep litter house from 1884 has been redesigned as an Utrechts Landschap information centre.
Zeisterbos
While out walking, you will notice how strongly birds are attracted to the overgrowth. If you are lucky, you can spot redstart, tawny owl, goldcrest or marsh tit.
Zeisterbos
80
11
81
Blik & Burgers playground and restaurant
At Blik&Burgers, enjoy a cup of coffee, lunch or drink while the children enjoy the coolest playground in Zeist. In summer, our lounge outdoor café is a wonderful place to spend time.
97
43
44
41
38
End point: Ledig Erf (knooppunt 38)
Utrecht
38
41
44
87
86
85
82
84
10
83
01
80
11
81
97
43
44
41
38